---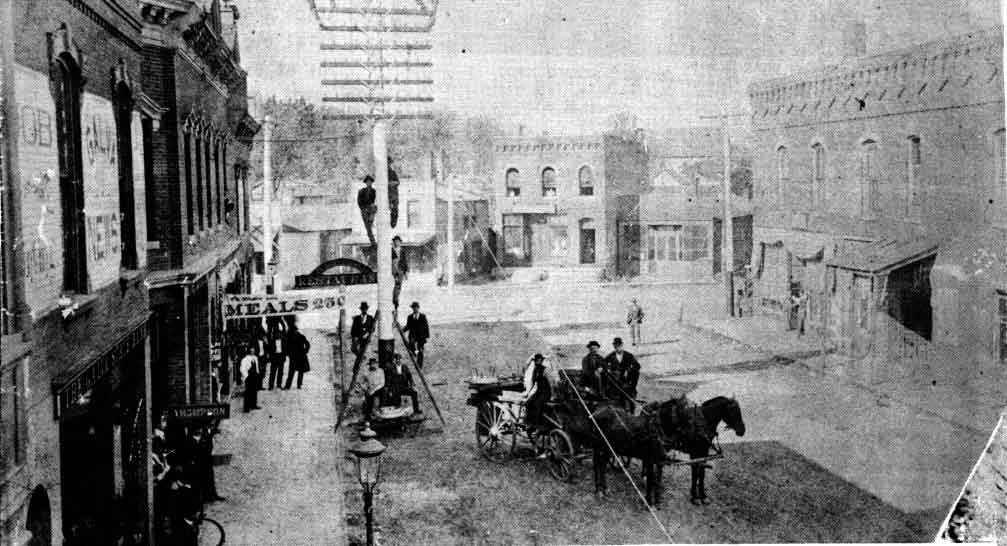 This is a view of North Exchange Street, facing northeast, in the early 1890's. The telephone system wiring is being installed in this picture. All of the brick buildings, with the exception of the one with the Galva News sign,are still standing, and U.S. Route 34 runs through the same area as the street shown in the picture. The building to the right is basically unaltered with the exception of the bricking in of two windows on the first floor

---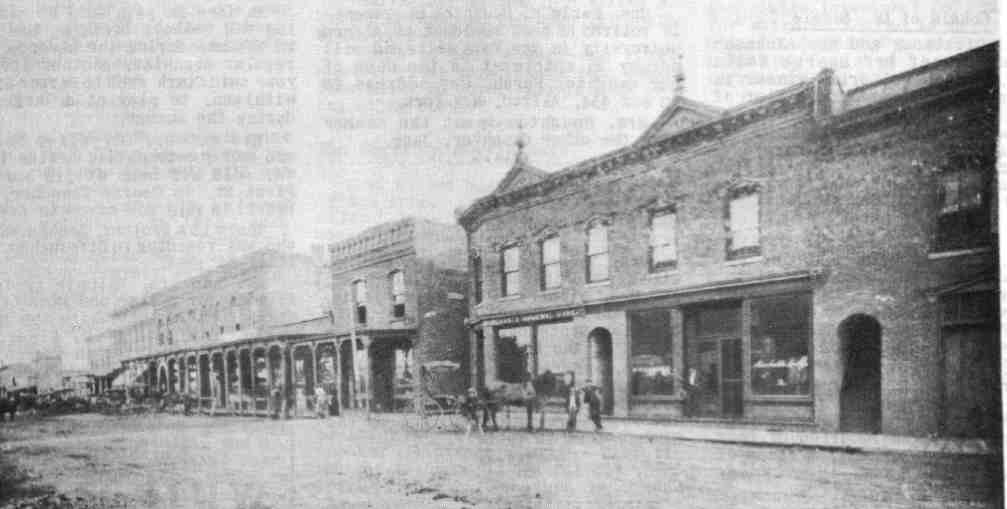 This photo is of the same general area in the late 1880's. It is also of the North Exchange Street Buildings but is facing the southwest. The buildings, starting at right and going left are: the old Firestation, old First National Bank building, the old Galva News building ( building replaced in the early 20th century), the next building which is one story, was replaced by a two story building shortly after this photo, the next building was home to the "FAMOUS" store for several years, and is still in existance, the next building visible was built in 1879, and stands unaltered with the exception of the awning. The final building visible in this photo is still in existance, essentially unaltered.

---
North Exchange Street | Current Appearance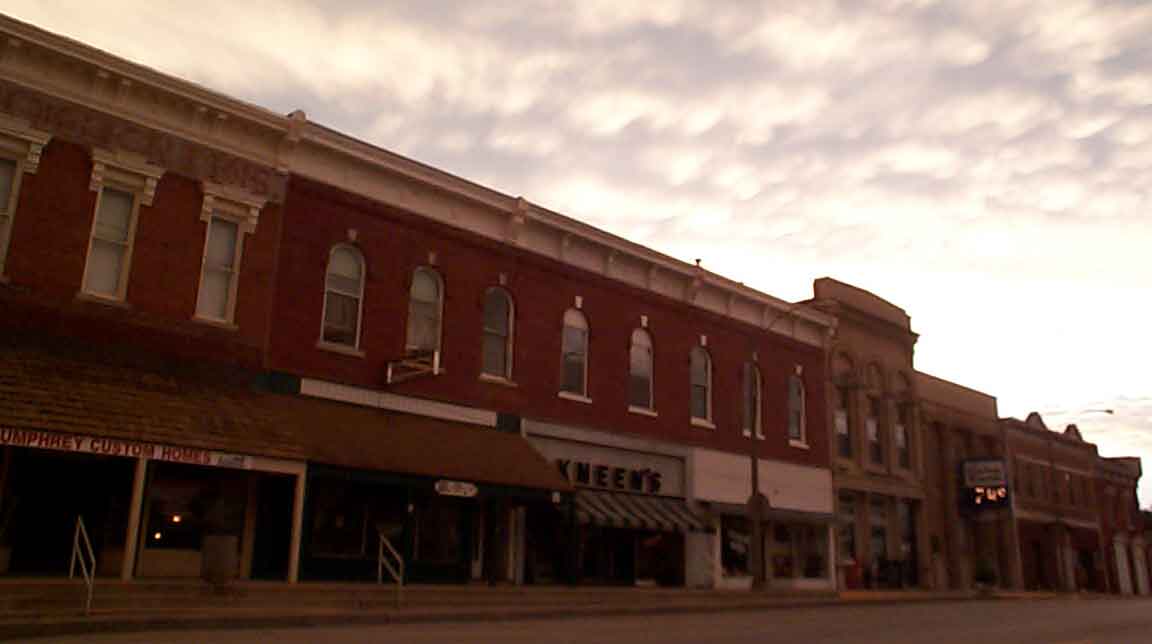 Most of the buildings shown on this page are in the above photo. Many are still very recognizable.

---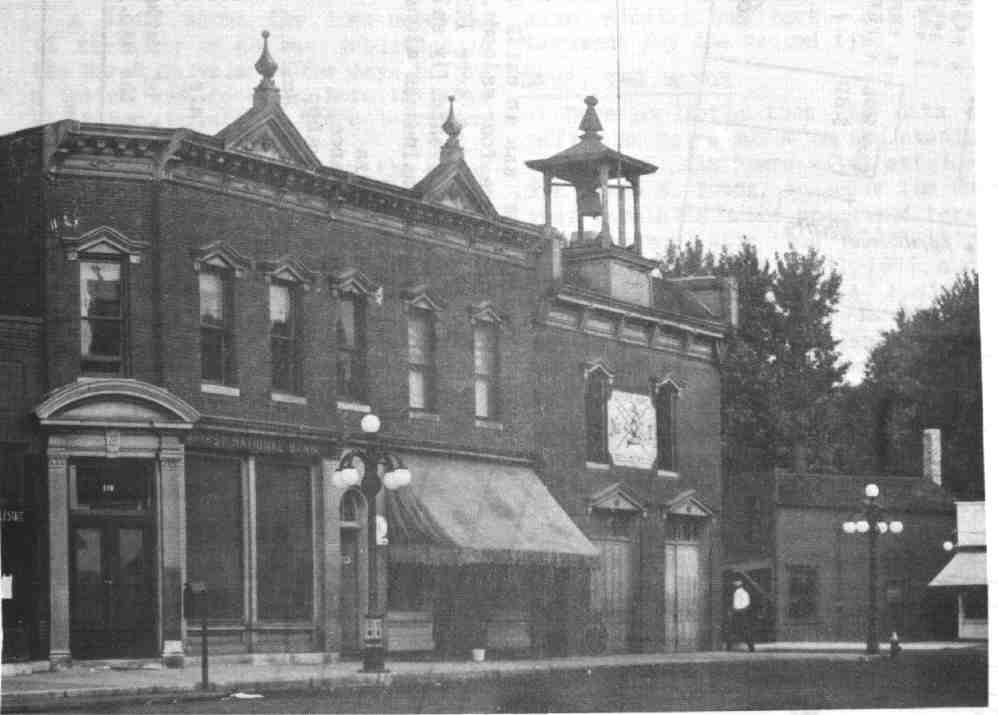 These are the same buildings at the north end of North Exchange Street in 1916. Again the bank building is on the left, and the old Firestation is on the right.

---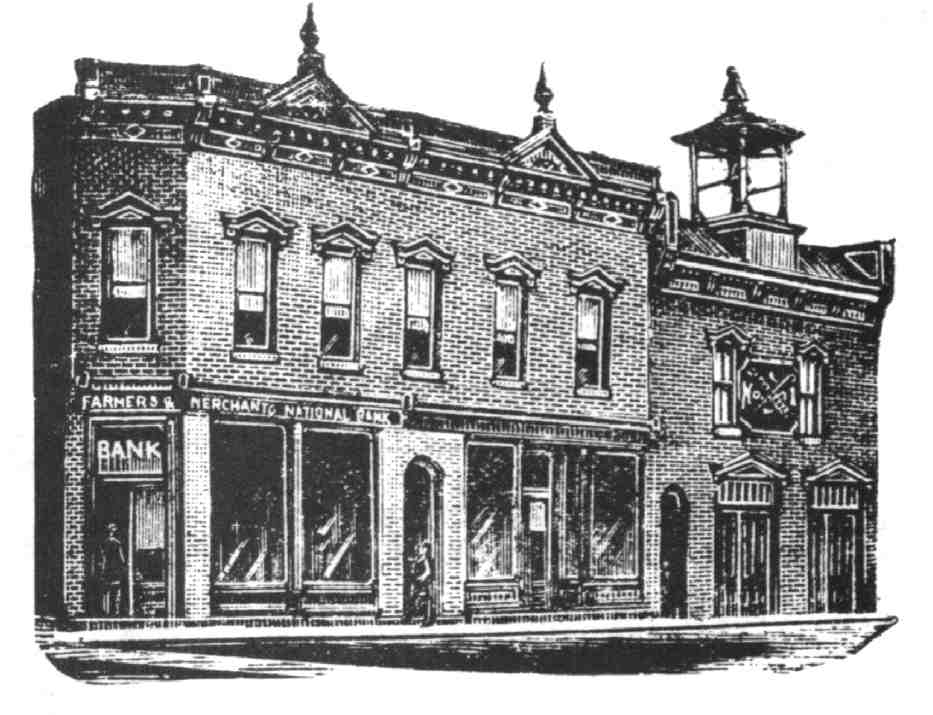 This etching shows the bank building and fire station as they would have appeared shortly after they were completed.
---
LINKS: E-mail Site Owner City of Galva Website Village of Bishop Hill